You'll love being a panther!
Mask Requirements
Indoor Sports
● Masks are required for all student athletes, coaches, and spectators for indoor sports
practices and contests.
Outdoor Sports
● All athletes that are actively participating in workouts and/or athletic contests are not
required to wear masks.
● Athletes that are not actively participating in workouts or athletic contests are required to
wear masks.
● All coaches are required to wear masks.
● Spectators are recommended, not required, to wear a mask; but must physically
distance themselves 6ft from anyone not residing in their home.
It's a great day to be a Panther!
Future Farmers of America (FFA)
2020-21 Success Through Technology Grant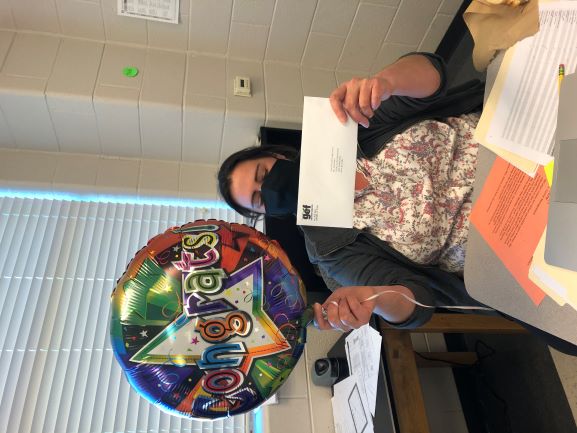 2020-21 Performing & Visual Arts Grant
2021 GCHS Teacher of the Year
2021 gchs TEACHER OF THE YEAR
Congratulations!
Amy Baskett for being selected by your peers as the 2021 Granville Central High School Teacher of the Year.
Bullying & Crisis Management HOTLINE Linea de reportar acosos y crisis escolar (919) 964-3402
Air Quality Updates at GCHS
21 hours ago
By Dr. Stan Winborne, EdD
Vision 2021 Reading Iniative
Thornton Library in Oxford
919-528-1752 Three easy ways for students to access library material.
IN PERSON - Monday - Friday 10am-12pm or 2pm-4pm CURBSIDE - Families short on time or unable to enter the library can utilize the curbside book bag service. Simply fill out the online request or call your preferred branch and a librarian will make a custom selection of suitable books and package them for curbside pickup, Mon. - Fri. 10am - 4pm. ONLINE - An extensive ebook and eAudio collection is available online and can be utilized via your library card number. Apply for a library card by phone or online: https://granville.nccardinal.org/eg/opac/register
Sorry, but there was nothing found. Please try different filters.